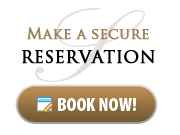 Frequently Asked Questions
Q: What is the difference between Ensuite and private bathroom?
A: Ensuite is a French term meaning that the bathroom is in your room. All hotel rooms in North America are ensuite. The term private, in relationship to B&Bs can mean that the Bathroom is private to your room but not in your room as in possibly down the hall. Shared is simply that, shared with another room. All rooms at Bedham Hall are ensuite
Q: How private are the rooms?
A: The entire house is very private. Although it is a true Bed & Breakfast and the owners residence is in the same house, it is completely separate and private. Very much set up like a small Inn.
Q: Is there a curfew?
A: Absolutely not. Each guest has a key to the main door and key to their suite.
Q: What time is check in & check out?
A: Check in is normally between 3:00 p.m. & 6:00 p.m. We can accommodate any check in time if you can give us the hour. Check out is 11:00 a.m.
Q: Is there on site parking?
A: Yes
Q: Is there an Iron and Ironing Board available
A: Yes
Q: Is there WIFI internet available
A: Yes