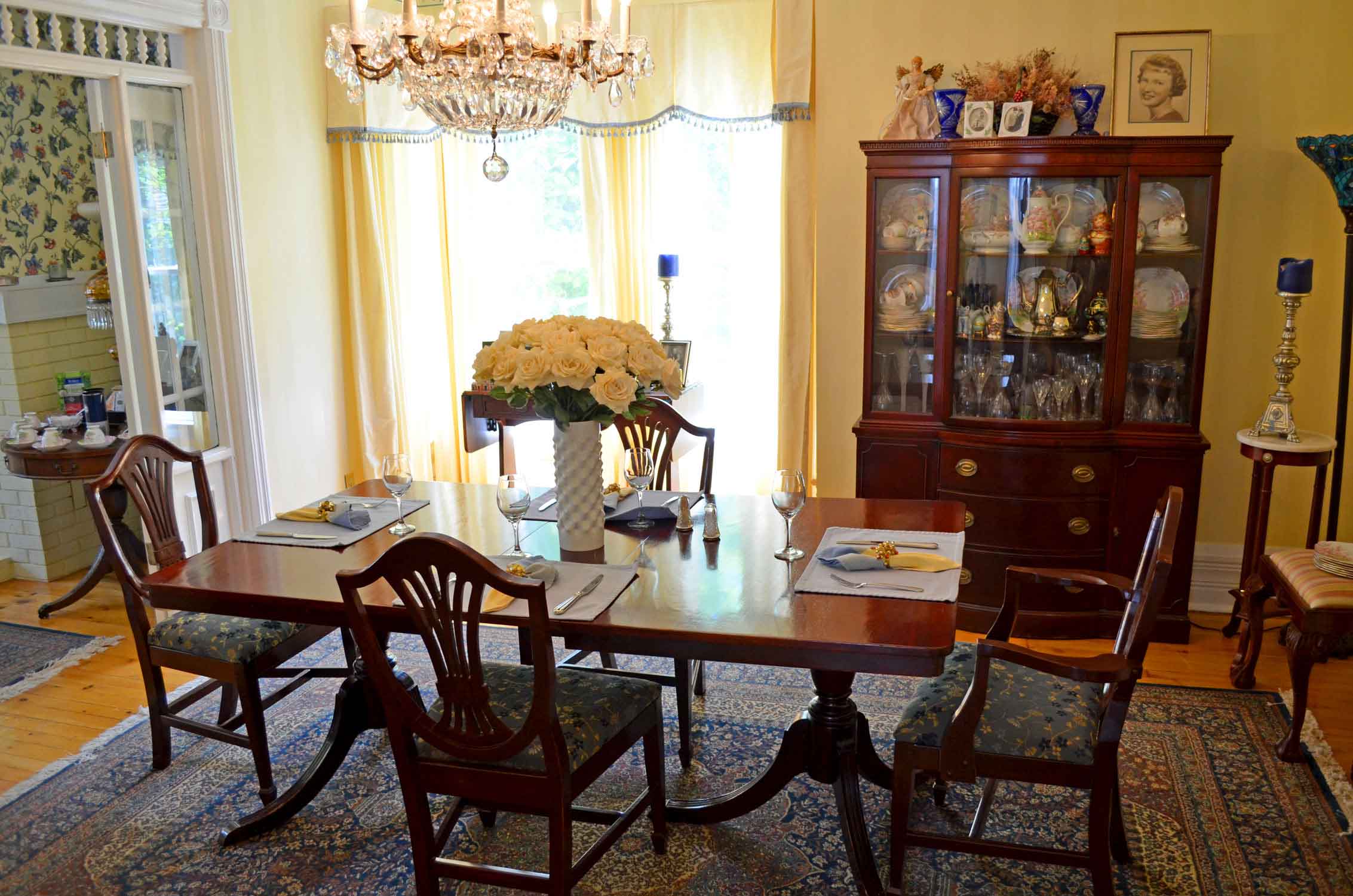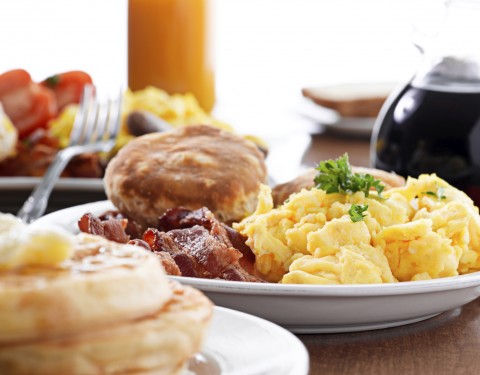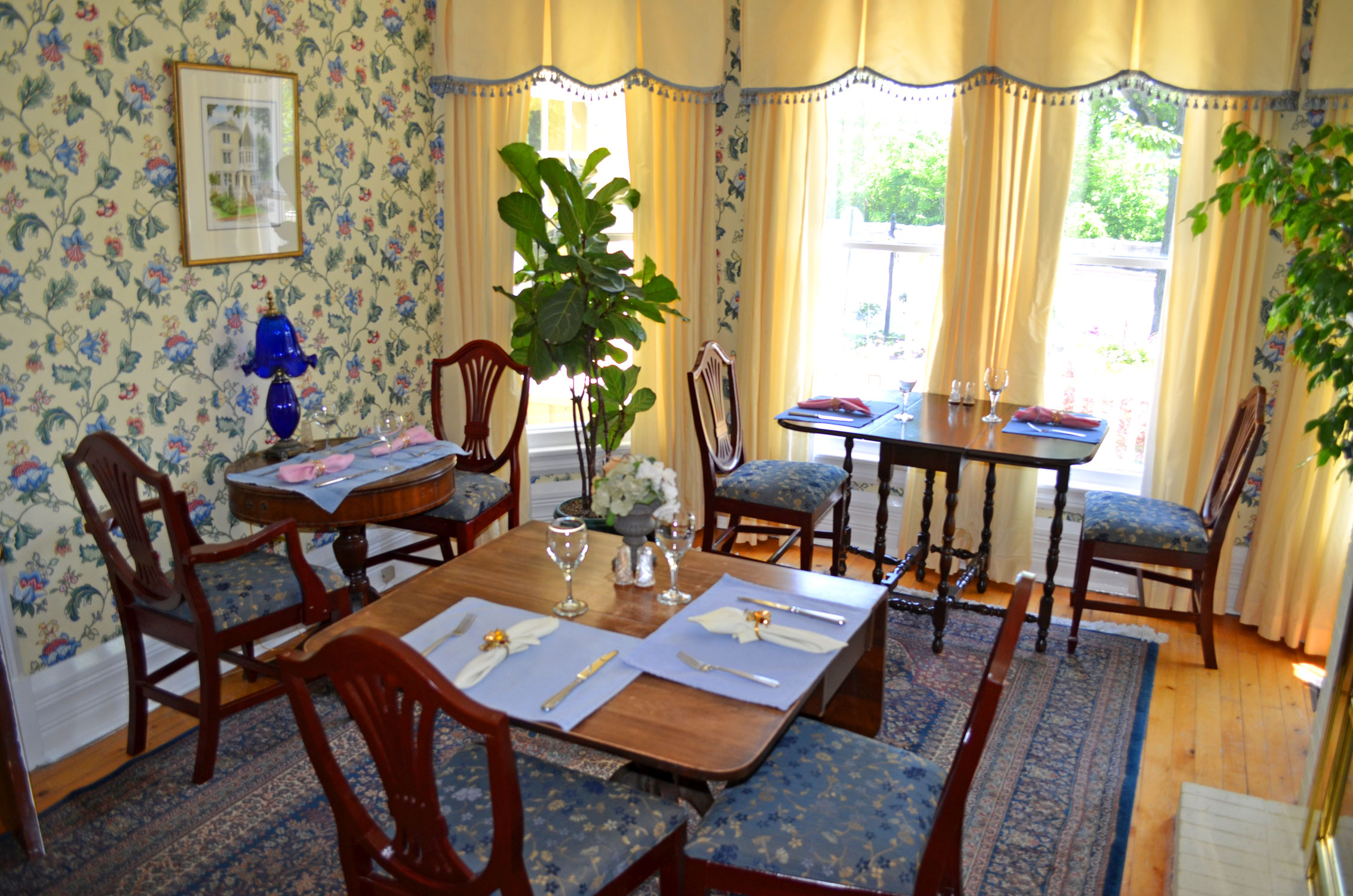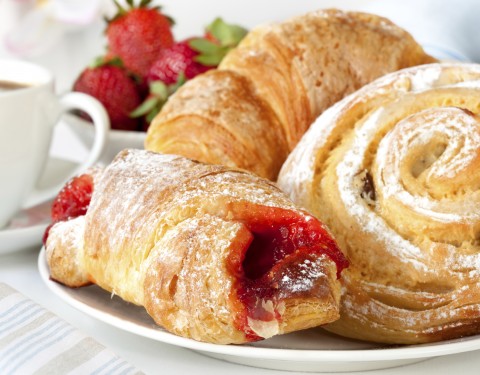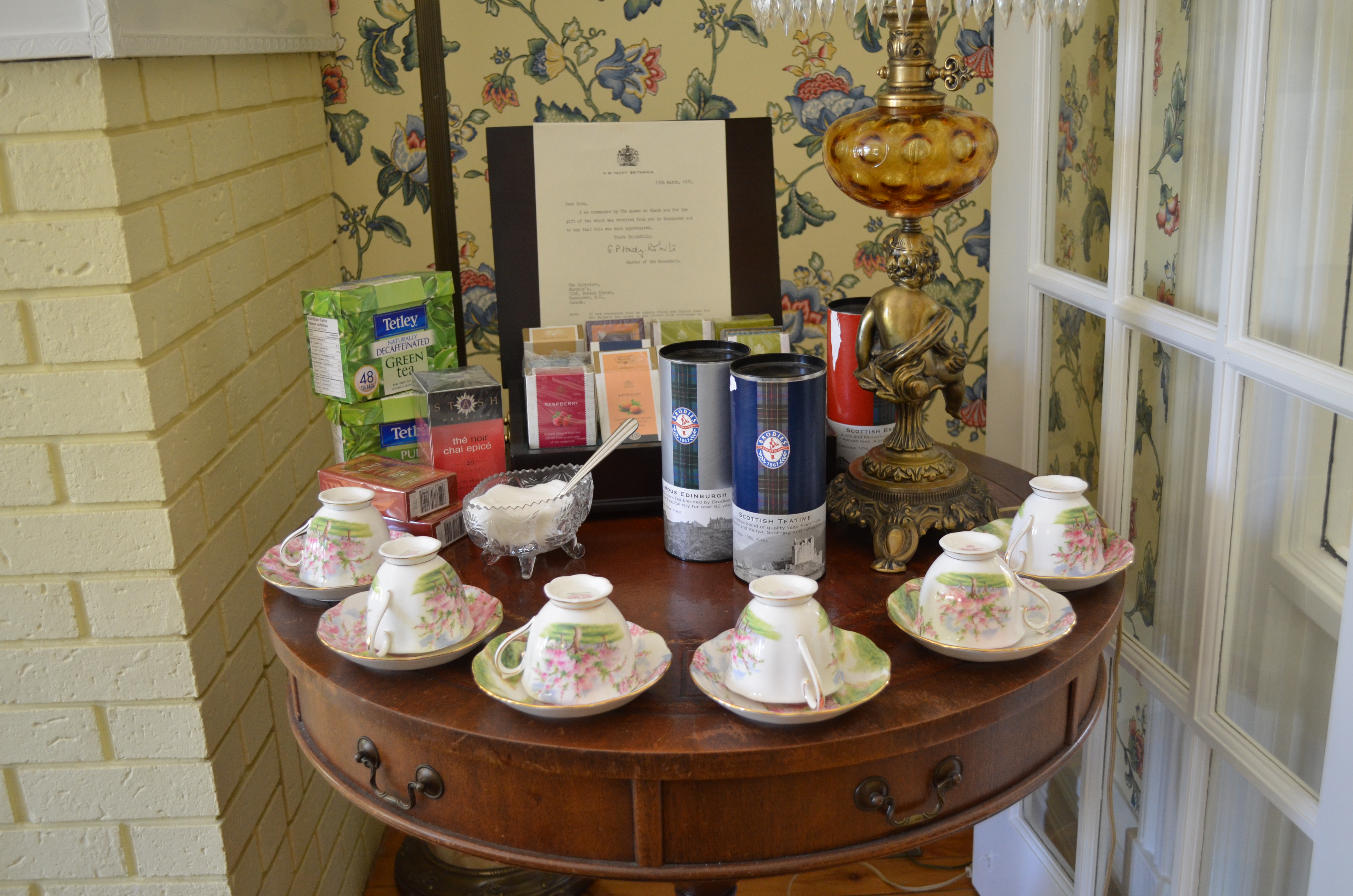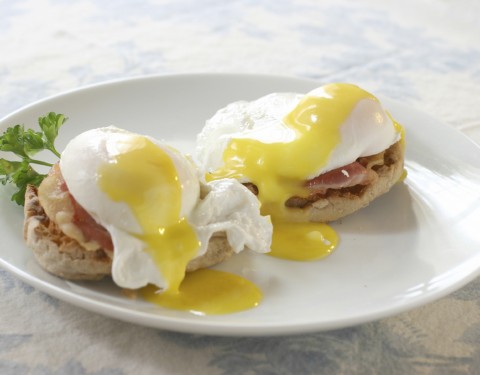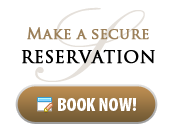 Sleep in and relax, no need to hurry. Breakfast is served at your leisure in our beautiful breakfast and dining rooms. Unlike the traditional Bed and Breakfast, where there is one dining room table and one set time for breakfast, our dining room has tables for 2 for just a little more intimacy and privacy.
If you're not ready for our full breakfast just yet, avail yourselves to our continental breakfast served every morning between 8:00 a.m. to 10:00 a.m. Take a cup of coffee and warm Danish up to your room, relax by the Fireplace, or take a long morning Jacuzzi before indulging in a scrumptious hot breakfast. Our hot breakfast is served anytime between 8:00 a.m. and 10:00 a.m.
Every morning breakfasts consists of such items as Eggs Benedict or eggs served any style with Canadian bacon or Omelets.